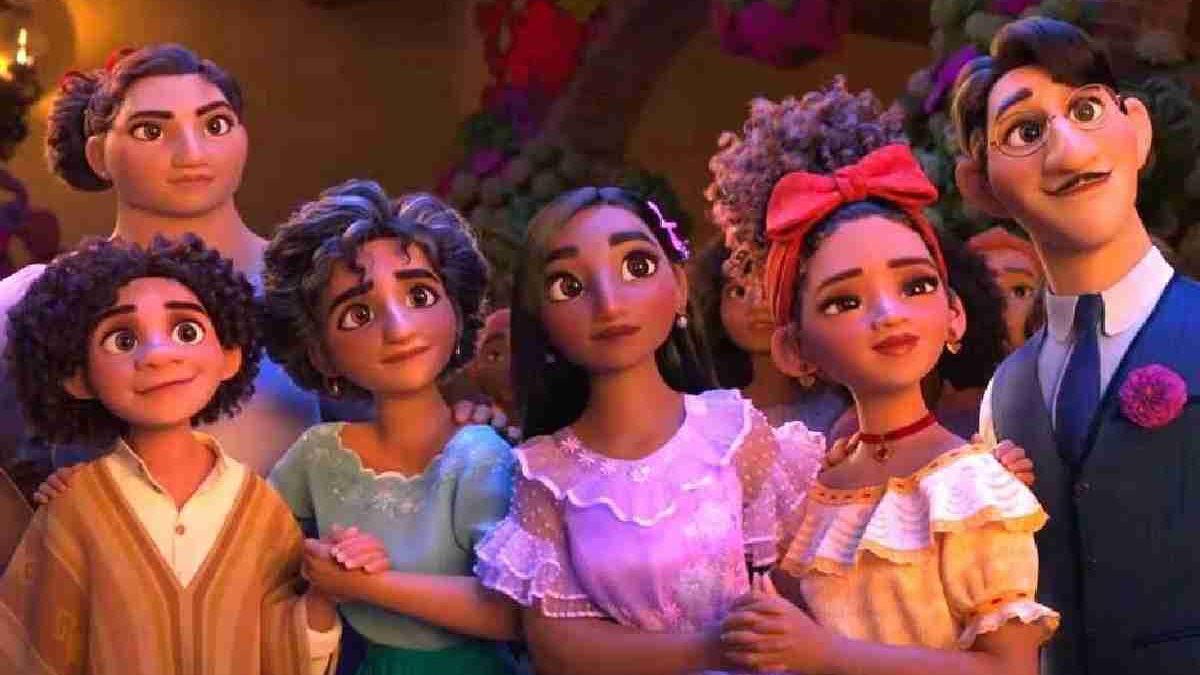 Encanto Characters
When "Enchanted" was released on Disney+ on December 24th, it sang its way into the hearts of many, and the songs from the animated film quickly climbed the streaming charts, thanks in part to Lin-Manuel Miranda's songwriting skills.
The story follows the Madrigals, a Colombian family led by Grandma Alma, whose children and grandchildren, through a "miracle," receive magical gifts that help them serve the people of their small town of Encanto. All Madrigals, except Mirabel, receive magical gifts on their fifth birthday.
As Mirabel continues to grapple with the fact that she is the only one in her family without a gift from her, she discovers that her family is losing their magic and sets out to find out why to put an end to it. Along the way, she improves her relationships with her sister, cousin, and grandmother and brings her estranged Uncle Bruno back into the family circle.
The voice cast of Encanto consists of experienced actors and some newcomers to the industry. The Disney film stars Stephanie Beatriz, John Leguizamo, Diane Guerrero, Jessica Darrow, Maluma, Wilmer Valderrama, María Cecilia Botero, Olga Merediz, Ravi Cabot-Conyers, Rhenzy Feliz, Adassa, Angie Cepeda, Carolina Gaitán, Mauro Castillo and Alan Tudyk among others.
The Characters of Encanto
Mirabel (voiced by Stephanie Beatriz)
Mirabel is the only child in her strange family not blessed with a magical gift. She is determined to prove that she belongs – denying to everyone, including herself, that she feels completely alone, even in her own home. Yet there is something very special about Mirabel; her family hasn't yet figured out what it is! "Mirabel reminds me of me at her age stubborn but insecure, full of wonder and fancy but sometimes held back by self-doubt," Beatriz said recently.
Abuela Alma (voiced by María Cecilia Botero)
Alma is the grandmother of the Madrigal family. Her unwavering determination and hope led her to the magical Encanto, where she raised Juliet, Pepa, and Bruno triplets. To her surprise and delight, each of her children remained blessed with a magical gift on their 5th birthday, and the tradition was constant with each of their children – except Mirabel.
The Abuela ("grandmother" in Spanish) values ​​the gifts each member of their family has received and ensures that they remain used for the benefit and protection of their community and to honor the sacrifice of Abuela Pedro.
Julieta and Agustín (voice of Angie Cepeda) and  (voice of Wilmer Valderrama)
Julieta and Agustín are the parents of three daughters: Luisa and Mirabel. She remains blessed with the ability to heal. She radiates warmth and kindness but doesn't wield a magic wand her magic remains in the food she lovingly makes for all who need it. Meanwhile, Agustín is a bit of a fish out of water after marrying into a wizarding family. Awkward and accident-prone, he continuously has the best intentions, especially regarding his daughters.
Isabela (voiced by Diane Guererro)
Mirabelle's sister Isabela is pretty much perfect, with plenty of grace and poise not to mention the magical ability to make plants grow and blossom.
Luisa (voice of Jessica Darrow)
Tough and determined, Mirabel's sister, Luisa, remains given the gift of superpowers. She is the point person for all the heavy lifting.
Pepa and Félix voice of Carolina Gaitán) and (voice of Mauro Castillo)
Pepa and Félix are Mirabelle's quirky, fun-loving aunt and uncle and are the parents of Dolores, Camila, and Antonio. One of Abuela Alma's triplets, Pepa, remains gifted with the skill to control the weather with her emotions. However, the prediction is often unpredictable because Pep's emotions are far-reaching and constantly changing. Félix, meanwhile, provides the foundation for his deeply passionate wife – he's carefree and often the life of the party.
Antonio (voiced by Ravi Cabot-Conyers)
Antonio, the youngest of the Madrigal clan, is shy with a huge heart. He has a special relationship with Mirabel, relying on her for comfort and courage. Especially on a significant day when his cousin finds him nervously hiding under the bed.
Camilo (voice of Rhenzy Feliz)
Camilo, the middle child of Pepa and Félix, was born to entertain. Throw in the magical gift that allows him to change his arrival to be whoever he wants to be at any given moment and secure his place in the spotlight.
Dolores (voice of Adasso)
Mirabelle's cousin, Dolores, is usually the first to know the town's biggest secret, most compelling drama, and juiciest revelation. She can't help it: she remains blessed with extraordinary hearing. Whisper it if you want, but Dolores can still hear it!
Bruno (voice of John Leguizamo)
The third of Alma's triplets, Bruno, has remained estranged from the Madrigal family for as long as Mirabel can remember. Gifted with the skill to see the future, he made it honest. But often fatal predictions that proved problematic for Abuela and the rest. So he disappeared and became the uncle no one talks about.