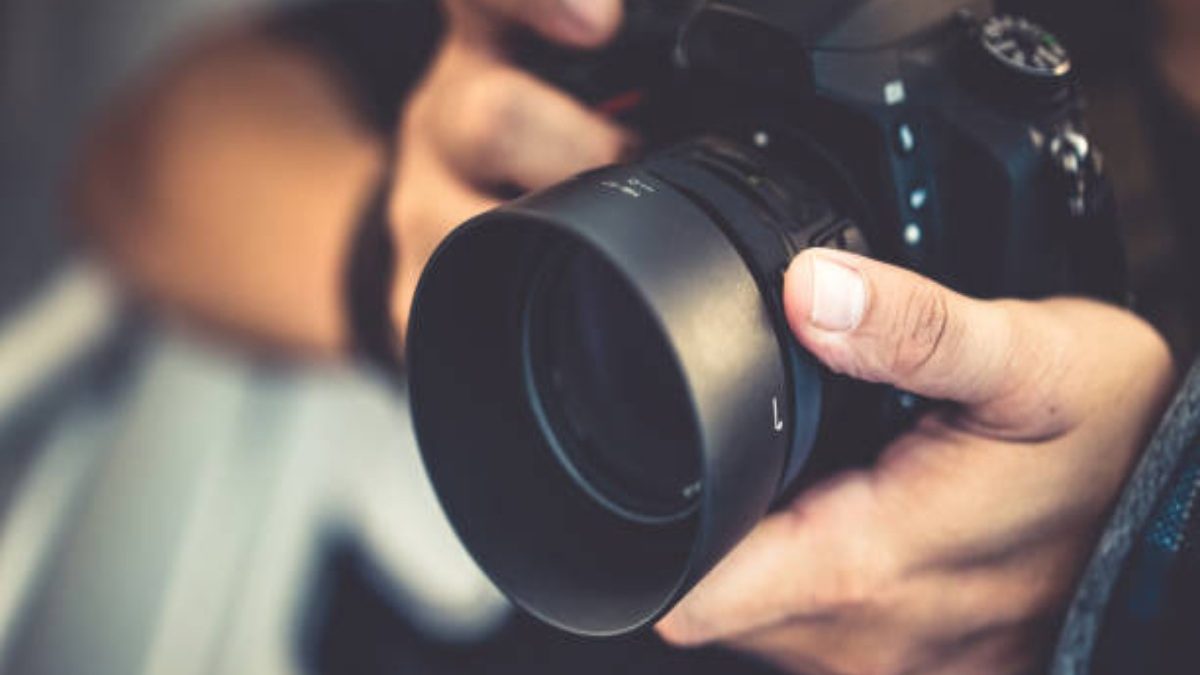 It is essential to know the keys that help you understand how to be a good event photographer.  Once trained with a good Professional Photography Course. You can follow a series of steps that will make you succeed in this specialty. The first step is to train and do it with a center that focuses on teaching with your future work in mind.
Events go hand in hand with photography. Weddings, baptisms, graduations, or anniversaries are some of the celebrations that demand it the most. And you can be the professional in charge of offering it.
How to be a Good Event Photographer: Where to Start?
As we mentioned before. The main thing to become a good event photographer is to acquire quality training that provides you with all the skills to master this specialty. But it is not the only step.
When it comes to the inside of the job market. A title is not enough: you must keep updating, researching. And practicing with your team until you find your style. These are some tips you can follow to become a good event photographer. We detail them for you.
Don't stop training
It is important to continue updating your knowledge and more in a creative subject that is linked to technological advances. If we compare the cameras from 5 years ago with the current ones, the changes in the equipment can be seen. It is significant to be up to date to continue evolving as a professional and not be outdate.
The vast majority of photographic techniques and styles drink from influences. And it is important to take them as a basis to build your style. The important thing is to get closer to your stamp in this process.
Look for influences. From classics like Jim Marshall or Bob Gruen's work to the latest photographers you admire. Pinterest will also be a great ally in providing you with images linked to your interests.
Practice
Starting from a theoretical base is an elementary step, but practicing is require to be a good event photographer. Practice, get familiar with your equipment and use the accessories. Try to take your camera At any event with friends or relatives to capture the essence of the celebration to learn how to work in all kinds of environments.
find your style
Your brand will be what differentiates you as a photographer and brings you closer to a clientele who loves your work. As you gain experience as a professional. You will nourish your images with identity traits. Studying the work of photographers will help you progress down this path.
Discover the syllabus of the Technical Course in Professional Photography
How to be a good Event Photographer: 5 tips
To understand how to be a good event photographer, having advice from professionals with years of experience at hand will prepare you to face your assignments with greater confidence.
Here are five tips that will make a difference in becoming a great event photographer.
Planning: find out what the event will be like
Depending on whether it is an outdoor or indoor event, you will need specific equipment. That is why it is essential to inform you in detail about the course and location of the event.
Make sure of all the details: what rundown is going to be follow, all those scenes and locations that the organizers want to see reflect in images. Or if there will be resources. Such as photocells. To take into consideration. Remember: it is better to ask too many questions than to be caught off guard by parts of the event that you did not count on, making your work difficult.
Get the right gear for the event
Based on the information extracted from the previous point. It is time to assess the most appropriate equipment for the event and all the resources you will have at each celebration stage.
One of the utmost important parts of being a good event photographer is knowing your equipment and when and how to use it ideally. Remember that. To capture the spontaneity of the guests. There will be no option to repeat the shot.
Anticipate: Take Test Shots on Location
Now that you have the appropriate equipment. You need to go to the location where the event will be held to familiarize yourself as much as possible with the environment.
Try to be in the time slot in which the celebration will take place to estimate the use of the equipment, get used to the light of the site and recalculate if you will need other materials. Such as lights or flashes, to obtain the expect result.
Get involve: it will help convey the emotions of the event
Of course, the main thing is to do quality work, one of the requirements to be a professional photographer. But. Without losing sight of this goal. He tries to talk to the guests and learn their stories if the opportunity arises. He will help you to transmit the images more strongly.
Of course. Chat behind the scenes with the guests, but when photographing, you should never intervene or manipulate the sets because the basis of event photography is spontaneity.
Promote yourself: spread your work on networks to make yourself known
This point is link to the previous one: by interacting with the guests. You will be able to discover stories that will enrich the context of your photos. When it comes to sharing your work on networks,  beautiful storytelling in your images will guarantee engagement and significantly impact the publications.
In addition. Establishing strategies to manage your social networks will help you popularize your work and attract more customers. Dare to try this method to publicize your art.
Take The Step To Your Professional Future
Event photography is one of the specialties within the photography industry, but there are many more. Fashion, advertising, print publishing, photojournalism, or documentary filmmaking are some fields you can aspire to with the CEAC Professional Photography Course.