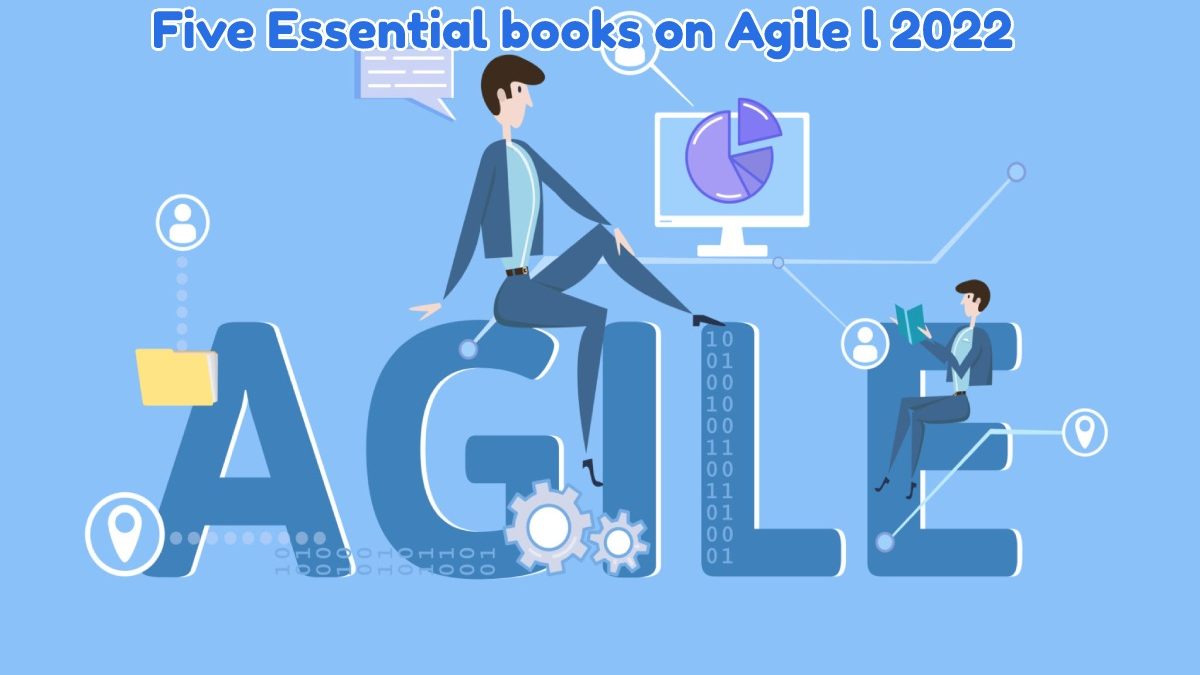 Five Essential books on Agile: We will share five books on Agile, a set of readings on agile methodologies that will surely be interesting for you regardless of your level. I leave many more in the chamber and on much more advanced topics, but if you read the books on this list, you will get a good knowledge base on which to continue working or, on the other hand, consolidate and reinforce your current knowledge.
What are you going to see in this post?
The Agile Samurai (Jonathan Rasmusson)
Extreme Programming Explained (Beck Kent and Andres Cynthia)
Essential Kanban Condensed (David J. Anderson and Andy Carmichael)
The Phoenix Project (Gene Kim)
Scrum and XP from the Trenches. How we do Scrum (Henrik Kniberg)
Best Books on Agile
The Agile Samurai (Jonathan Rasmusson)
Without getting Carrie away by the clickbait of the title, it is a book that perfectly summarizes and explains the basic concepts of Agile from a convenient point of view. It is highly recommend to get start in this world, regardless of your role. The book seems to be written for future Scrum Masters or, more generally, as they call it, Agile Masters. If you are a Scrum Master and know how to execute your role, it will not teach you anything you do not know, but it is more than likely that you can take some other tool to apply to the teams. On the other hand, it is pretty easy to read and highly values primary and general concepts.
Extreme Programming Explained (Beck Kent and Andres Cynthia)
The Quintessential XP Book. If you don't know what eXtreme Programming is or it sounds familiar, but you can't quite locate it. Initially written by Kent Beck, one of the founders, the book is structure magnificently. Where we will start by knowing what the principles and values ​​of this "methodology" are, as it is usually called (I prefer to call it a discipline, really). This, although it may seem too theoretical, is necessary to understand the twelve practices or tools that complete eXtreme Programming.
In this book, a concise read but very intense due to the outstanding contribution of knowledge, we will go into details of techniques that will sound familiar to you, such as TDD (Test Driven Development), Pair Programming or even the Planning Game. All included within blocks focused on feedback, sharing knowledge, well-being and continuous process. You may think that they are very new techniques, but they are already many years old!
Essential Kanban Condensed (David J. Anderson and Andy Carmichael)
you will know that Kanban goes far beyond a simple work board. If you regularly read our book. It is a complete method with which to set up a complex work system to balance the workload and capacity we have. In the book that we recommend about it, the authors have extracted this "essence" of Kanban in a short and enjoyable read. You will understand all the principles it includes and the practices that compose it in an efficient and summarized way. Not for that reason, they leave nothing in the inkwell since they go through all the necessary points to count Kanban in full.
Like the first book, this reading is suitable for both Kanban newbies who want to start from scratch and experts who will help review these basic principles and the complete system to be aimed at when implementing Kanban. . Since their concepts are use, I recommend reading it in English and, if you feel like more, reading the famous Kanban blue book, considered the bible of the method.
The Phoenix Project (Gene Kim)
If you work in IT, you will see yourself reflect in this book. The first thing that surprises us is that, unlike the previous ones, it is not a manual, a guide to good practices or the development of a framework. No, it's a novel. Without going into details and without making a summary, it tells the story of a person entrust with a task, directly from the CEO of his company, which is not easy: to solve a project totally out of budget and out of date, but supercritical. for the company. It is here where, with the help of other characters, we will see how they apply DevOps principles and practices, realizing that errors do not all come from the same place.
Like any novel, to taste of the consumer. From my point of view, it is easy to read, but in this case. Not the essence of DevOps, far from it. It is a book to read quietly and with time since it is pretty extensive.
Scrum and XP from the Trenches. How we do Scrum (Henrik Kniberg)
I leave it for last because it is the great classic, the great acquaintance. It is the definitive book recommend when you want to start reading Scrum (beyond its guide). When I read it, it opened my mind a lot to see that not everything is as beautiful as in theory. Now (many) years later, I can have my judgment on how to apply one or another of the concepts as he does in the book. I think it's a good read, especially for those who want to start as a Scrum Master. It will prevent them from getting scared when they see the number of challenges ahead for a successful implementation of Scrum.
Best Books on Agile
In this article, we have select the best books on Agile. A compilation of essential readings to learn how to apply agile methodologies. I'm sure I've left many more Agile books in the pipeline, but with this selection, we cover the great basics