What Is Bitcoin ATM
Technorati Blog, 7 months ago
3 min

read
45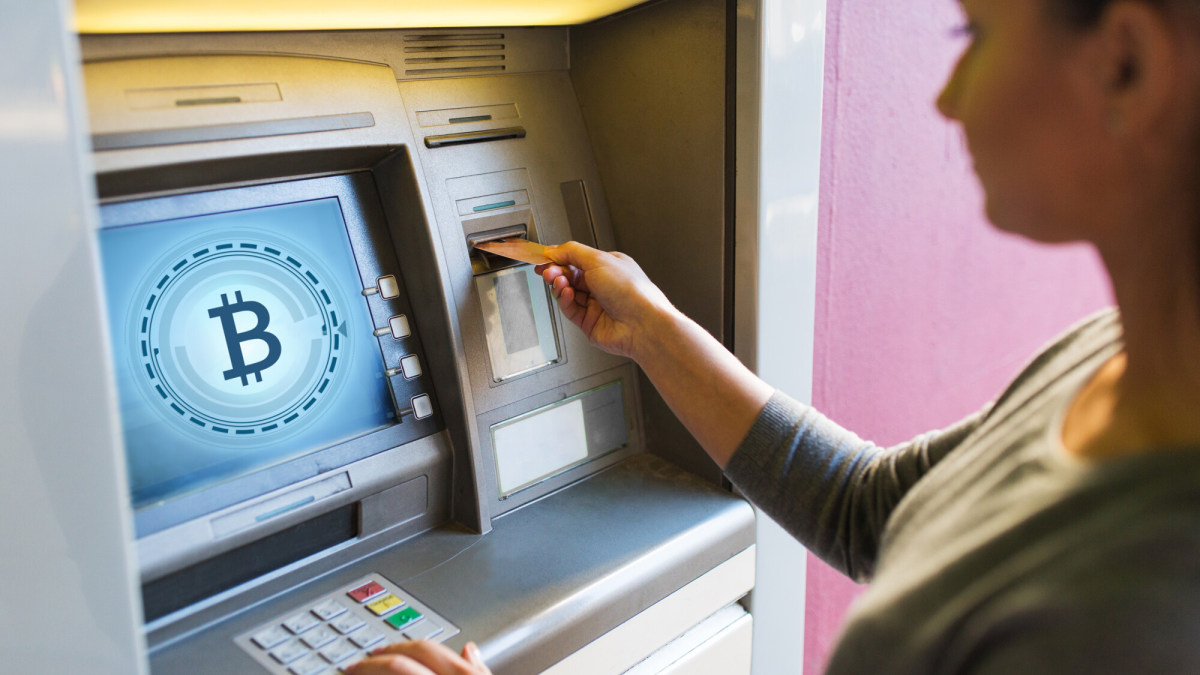 What Is a Bitcoin ATM?
Bitcoin ATM: In recent years, you may have noticed changes at your favorite ATM spot. With more than 39,000 cryptocurrency ATMs in the United States, you've likely come across one before. If you buy Bitcoin and want better access to your funds, an ATM is the best option. With Bitcoin ATMs, you can conduct various transactions to manage your crypto.
Don't worry— you're not the only one wondering, "What is a Bitcoin ATM?" Keep reading below to learn all there is to know about crypto ATMs so you aren't confused by the machine!
What Is a Bitcoin ATM's Function?
One of the most critical things to understand about crypto ATMs is their purpose.
Much like traditional ATMs, Bitcoin ATMs help people manage assets with deposits and withdrawals. Bitcoin ATMs let you safely buy cryptocurrency with cash; you can also sell Bitcoin to withdraw cash!
If you come across a Bitcoin ATM, you may want to pull up your QR code to take a look at your assets. You can access crypto exchanges and even discover other investment opportunities.
Where Are Bitcoin ATMs Located?
If you're interested in selling crypto to make a cash purchase, you don't want to travel too far from your destination.
No matter where you live, you can go online and search for the closest ATM. Cities and financial districts are common places to find ATMs, but they are also popping up at retail stores, gas stations, and liquor stores. If you live near Dallas, you can find nearby locations here, that are safe and convenient.
Although Bitcoin ATMs may vary in size and color, they are pretty easy to differentiate from other machines. Look for the bright orange that Bitcoin uses for branding. You may also find a Bitcoin machine by looking for dark gray, blue, and white structures.
How to Make a Transaction
Once you walk up to a cryptocurrency ATM accepting Bitcoin, you must verify your identity.
Depending on the machine, you will need your phone number and verification code, login credentials, or a QR code. The machine will walk you through the verification steps to ensure that no one else accesses your digital wallet.
After you log in, you will select from a few options to either buy or sell Bitcoin. If you want to buy more coins, you must insert cash into the machine. When you sell Bitcoin, you'll receive cash, which is essentially a withdrawal from your wallet.
Follow the steps on the machine to complete your transaction and don't forget to monitor your ledger over the next day or two.
Manage Your Bitcoin at the ATM
Learning more about what is a Bitcoin ATM can help you conduct safer and smarter transactions on the machine.
Whether you want to buy or sell your crypto, you need to verify your identity to gain access to your wallet. Fortunately, the machines are user-friendly and secure to protect investors. Although you may not find an ATM in every building, there are plenty of locations you can stop at.
Make sure you check out our site for more content about selling crypto and digital currency trends!
Related posts