Can't Eject USB Drive in Windows 10
Technorati Blog, 1 year ago
3 min

read
115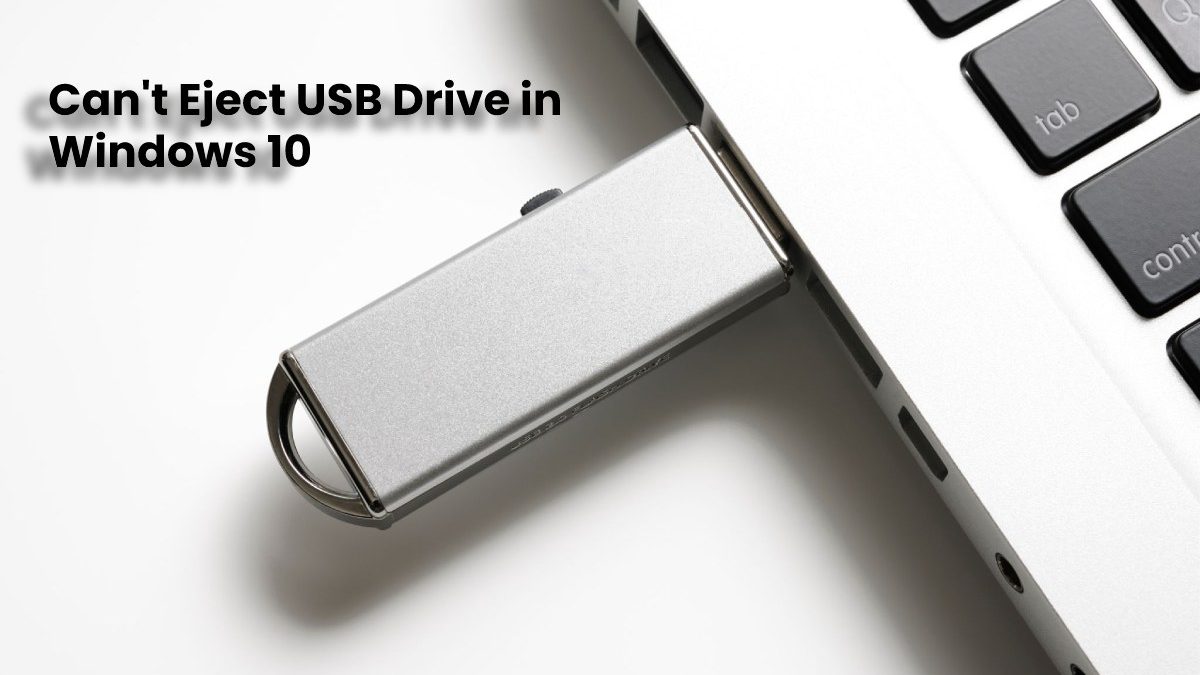 Windows always recommend you eject a USB drive safely, but what if it won't let you? Here are the solutions.
Being unable to safely remove a USB flash drive from your Windows 10 computer can be problematic. If you have transferred files to the USB flash drive, it can be risky to remove it without safely ejecting it, as this can lead to corruption or data loss.
Instead of taking out the USB drive and hoping everything will be fine, try these solutions when Windows 10 won't let you eject a USB drive.
Why Can't Windows Eject The USB Drive?
The most common cause of Windows not being able to eject an external storage device is that your system is still accessing files or folders on that device. Even if there's no obvious process, like copying a file, there might be a background process running.
Another reason why you cannot eject the USB drive is due to USB drivers. If these drivers are malfunctioning or corrupted, they can prevent Windows from removing the drive on your computer.
Fortunately, there are many keys you can try to fix the problem.
Restart Windows Explorer
Windows Explorer may still be accessing the USB drive, preventing you from ejecting it. In this case, the easiest solution is to restart the Windows Explorer process from Task Manager.
Right-click on the taskbar and select Task Manager. Or use the Ctrl + Shift + Esc keyboard shortcut .
On the Processes tab, right-click Windows Explorer.
Click Restart.
Check your Antivirus
Your antivirus continues to access the data on the USB drive while scanning it for potential threats. In this case, disable your antivirus or stop its scanning process with Task Manager.
Run Windows Hardware and Devices Troubleshooter
When you encounter a problem on your Windows computer, one of the first steps is to use the built-in troubleshooting tools. Luckily, there are plenty of troubleshooting tools out there, and one of them can fix theUSB not ejecting issue.
Although you can access most troubleshooting tools through the Settings menu, you must run a command line to launch the Hardware and Peripherals tool. Here's how:
Press Windows + R to bring up a Run dialogue box.
Type the command exe -id Device Diagnostic and press Enter.
In the Hardware and Devices window, click Advanced > Apply repairs automatically.
Click OK to launch the utility.
Use the Safely Remove Hardware Tool
If you cannot eject the USB drive from Windows Explorer or the taskbar icon, you can try using the Safely Remove Hardware tool.
Launch a Run dialogue by pressing Windows + R.
Type the command exe shell32.dll, Control_Run DLL hot plug.dlland click OK.
Select the drive you wanted to eject in the list of hardware devices.
Click Stop.
Eject the drive Using the Disk Management tool
In Windows 10, you can use the Disk Management tool to monitor disks and drives connected to your computer. Here's how you can use it to eject a USB drive safely:
Press Windows + X to bring up the System Menu.
In the menu, click Disk Management.
Right-click on the external drive and select Eject.
Note: Next time you connect the USB drive, go to Disk Management and set the USB drive status to Online.
Check USB Drivers
As we have mentioned, the USB flash drive problem can be caused by a faulty driver. You can update your USB drivers with Device Manager or use a free driver updater for Windows to simplify the process.
Don't Lose Your Important Files
Hopefully, you can now safely eject the USB flash drive from your computer so you don't lose any data on it.
If you often encounter this problem, using a USB flash drive to store and transfer important files may not be the best solution. Also, this type of storage device is susceptible to damage or loss. Instead, consider using one of the online storage services available.
Related posts