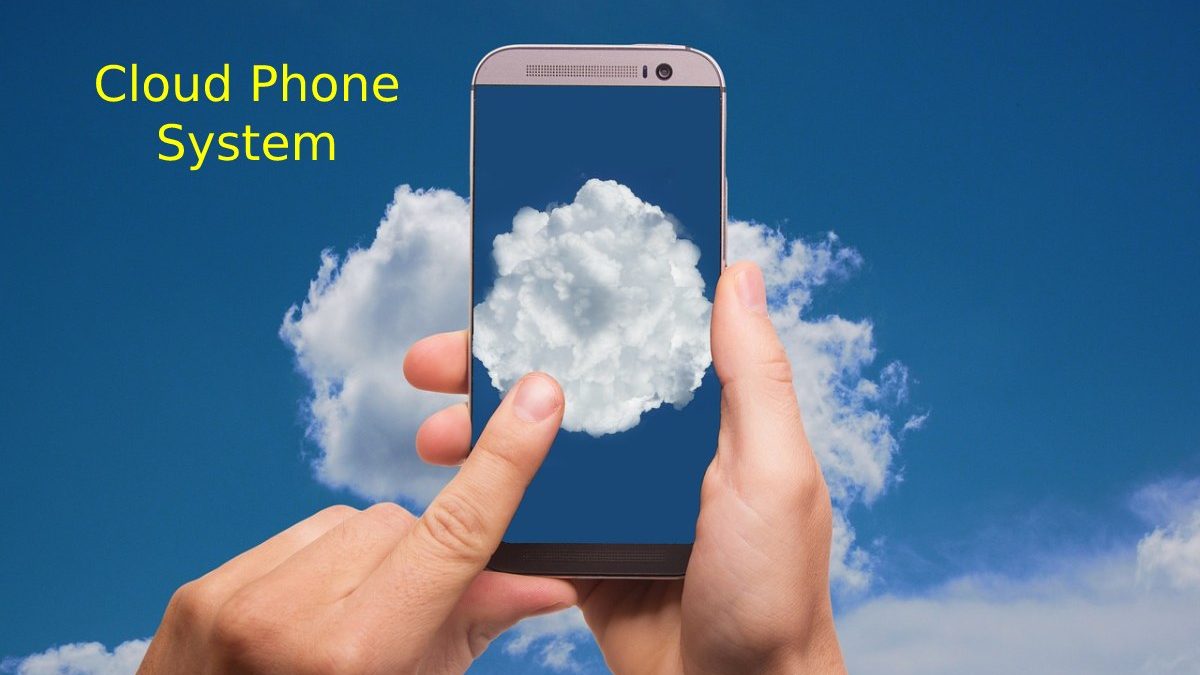 What Is A Cloud Phone System?
A Cloud Phone System based telephone system has its place in the cloud. It  means that the data is stored securely on a virtual server that can be accessed via the Internet. It means that all incoming and outgoing calls are routed over the Internet.
Third-party providers like CallHippo can replace traditional landlines most efficiently, providing a virtual phone system for small businesses.
Internet-based virtual phone systems are web-based services designed to efficiently manage your business calls, voicemails and messages using the Internet and modern technology.
The critical difference between traditional and cloud-based phone systems is that a cloud PBX does not require additional hardware devices or complicated cables throughout the office and can be used by any business, whether it remains a start-up or an enterprise. Small business or enterprise.
Why Should Businesses Use A Cloud Phone System?
Communicating with customers is the most critical aspect of any sales or service-oriented business. All the dropped calls, late replies, poor communication quality, expensive hardware, etc. It can result in the loss of potential and also, existing customers.
The traditional telephone system cannot meet the extensive communication needs of businesses. The best virtual phone system is design to solve all the above problems.
A cloud phone system is also sound when scaling or growing a business. Business owners worldwide pay tons of money to buy new hardware and upgrade their plans while growing their business.
However, a cloud telephone system is highly flexible. Effortlessly evolve alongside a company without incurring extravagant upgrade fees.
Do You Work With International Clients?
Cloud-based VoIP is the perfect communications solution for your business!
Making international calls using traditional phone systems can result in huge phone bills. However, a cloud phone system allows you to get local virtual phone numbers from almost any country in the world.
Using these virtual numbers can make international calls with minimal calling costs. All you have to pay for is a high speed internet connection!
Businesses with poor communication channels face extended delays, dropped calls, unclear audio quality and more, which can negatively impact your productivity and also, turn off customers.
Because of this, it is imperative that all businesses, big or small, make a move to virtual phone systems to meet all of their business communication needs!
Benefits Of Cloud Phone Systems For Businesses
Regardless of the status of a business, be it a corporation or even a billion-dollar behemoth, the cost of adding a cloud-based small business phone system is a fraction of the benefits it offers.
1. Quick Setup
Chances are your commercial already has a broadband connection. Therefore, small businesses do not need additional investments to use cloud-based phone systems.
2. Cost Savings
Make or take calls anywhere in the world at a truly affordable price. It  can save you a lot of money, especially if you frequently need to make international calls.
3. Go Global
Customers always like working with big brands because they assume they can be trust. Make your business look great with lots of free local virtual phone numbers.
Also Read: What Is Sports Journalism? – Educational And Career, And More