When does Spotify Wrapped come Out – Introducing, Released, And More
Technorati Blog, 10 months ago
8 min

read
82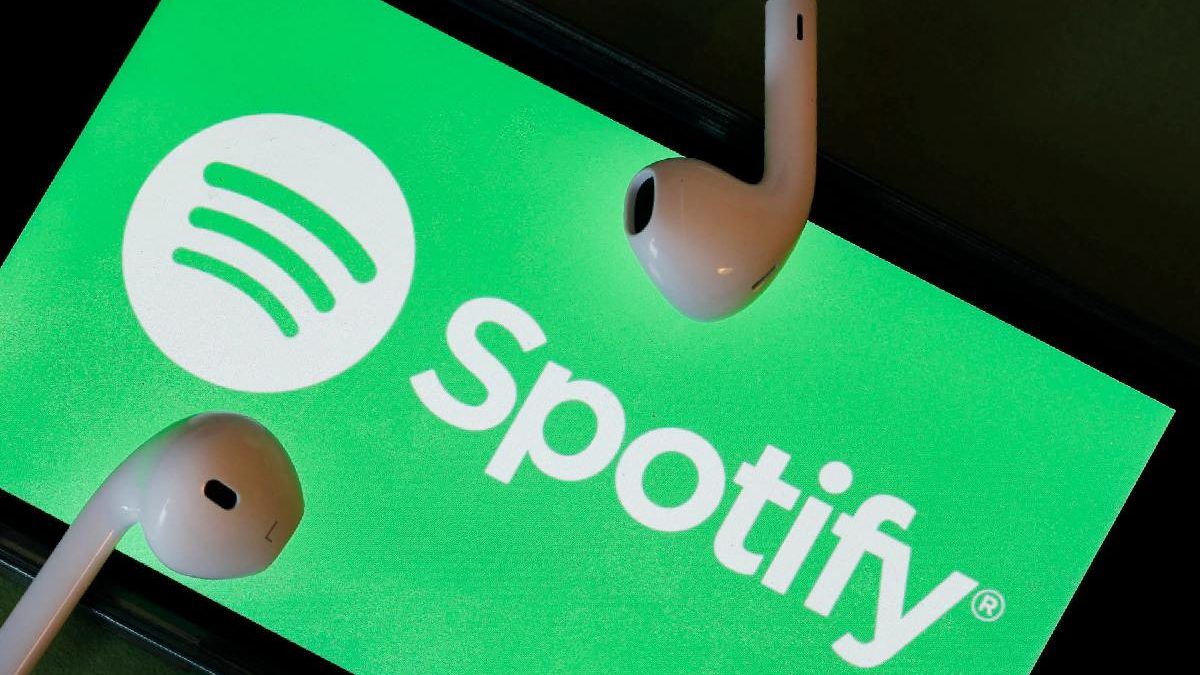 When does Spotify Wrapped Come Out -Introducing
when does Spotify wrap come out of put has to be the most anticipated music event for Spotify users since they'll get to see which songs were played the most throughout the year? Some users would get what they expected, while others, especially those who share their accounts with children and other family members, expect the unexpected.
Since Spotify doesn't provide users with metadata about their listening habits unless extracted with a third-party program, Wrapped is the only time listeners would receive official results from Spotify. And maybe that's a good thing since users won't be able to cheat the system and would receive a genuine surprise once the results come out.
With the anticipation rising, people wonder when Spotify will release this year's Wrapped results. Unfortunately, the official dates for 2022 have not yet been announced. However, it will likely come out in early December based on previous Wrapped releases.
The 2021 Wrapped results came out on December 1, 2021. Meanwhile, previous years such as 2020 and 2019, came out around those dates, based on previous Spotify Newsroom announcements. So, it's highly likely that 2022's Wrapped will be released around that period. After all, it is an annual 'end-of-year' event. The start of December would be an appropriate release date for Wrapped. It would allow a user to use that one month to reflect on their recent activity before Spotify restarts tracking users' listening habits in 2023.

When does Spotify Wrapped 2022 come out?
As Spotify Wrapped sums up your year in music, sharing your top artists, songs, genre, the artist you should keep an eye on, and even your moods. What once began as a viral marketing campaign in 2016 has since become a massive event for music fans and social media users, with thousands sharing their 'Wrapped' every year.
Although it seems many can't wait for much longer as some take to social media sharing: "I'm ready for my 2022 Spotify wrapped".
How to view your Spotify Wrapped Come Out
The fastest way to access Spotify Wrapped is through the Spotify website. This page will immediately direct users to the 2022 Wrapped results. If you access this page before its launch, you are welcome with a landing page and the option to revisit 2021's Wrapped results. Spotify Wrapped can also access through the Spotify mobile app. On the day the feature launches, a pop-up should appear on the app, telling viewers that their 2022 results are ready to be viewed.
Spotify Wrapped is an annual feature that came out in 2016. Since then, fans would share their results on social media, especially with weird outcomes, such as sleeping music and children's tunes (We're looking at you, Baby Shark!). Since then, the feature has expanded to more than just the listener experience. Wrapped also featured details for podcasters and artists, showcasing basic information about listener interaction with their content. So, may 2022's Wrapped results leave you utterly satisfied.

When will Spotify Wrapped 2022 be Released?
As Spotify stops counting data from October 31, its rumored Wrapped will come out a few weeks later. With Spotify Wrapped expect to be released in early December, users can access their 'wrap-ups' of their most listen-to songs and albums on the Spotify app.
An immersive display of stats and a slideshow illustrating their year in music will be on offer that shares on social media to apps like Instagram, Snapchat, and Twitter. Every year, the features of Spotify are Wrapped and enhanced, so users can expect their 2022 data to display even more dazzlingly than the year before.
To ensure you get your Spotify Wrapped 2022 releases, ensure your smartphone is running the newest version of the Spotify app with all the latest updates.
After that, if Spotify Wrapped still isn't appearing on your home screen, try entering "Wrapped" in the search bar as you would when looking for any song usually. If you don't have Spotify, don't worry; you can still browse the annual streaming stats by checking out their website.
Who are Spotify's Most Listened to Artists?
As we await the results of Spotify Wrapped 2022, we can already see hints as to which artists may be the most listened to on Spotify this year. In 2021, Spotify Wrapped revealed that the top 5 most streamed artists globally were Bad Bunny, Taylor Swift, BTS, Drake, and Justin Bieber – in that order.
This was the second year in a row that Reggaeton star Bad Bunny wore the crown for being the most-streamed artist globally on Spotify. He received over 9.1 billion streams without releasing a new album that year. Singer-songwriter Taylor Swift took second place with the very successful 'Red took the industry by storm when it dropped in November 2021.
Meanwhile, the dramatic K-pop band BTS took third place after a 'standout year' following the release of their hit single 'Butter'.Drake and Justin Bieber took fourth and fifth place, respectively, with Drake's 'Certified Lover Boy' album and Bieber's 'Justice' album, which featured numerous guest appearances with stars from all over the globe.

Spotify has Mastered the year-end Look Back
It's the most beautiful time of the year. For Spotify users, that means it's Spotify Wrapped time.
Spotify Wrapped is a year-in-review playlist and slideshow that serves up numerous data points from the past year of listening. It contains stats like how many notes of music people attended to, favorite artists and songs, and how close someone might be to being a superfan.
Spotify Wrapped also gives artists a sight at the number of streams they established. The hours people listened, the number of listeners, and how many countries they were in for the year. Wrapped has been a hit for the business since Spotify launched its year-in-review campaigns over five years ago. Conferring to market analytics firm MoEngage, Wrapped gives Spotify a significant boost in new installs. Its mobile app transfers increased by 21% in the first week of December last year. More than 90 million people betrothed with Spotify Wrapped in 2020, the company reported.
"Spotify's offering much more heavy advertising across various channels including in-app. Social, media placements and more and simply more shareable in its presentation." Randy Nelson, head of movable visions at Sensor Tower, told Protocol in an email. "Wrapped creates a huge chance for Spotify to range its reach done social motivation and, yes, FOMO."
Why is Spotify the only company doing this so well, or at all?
Spotify has accomplished the rarest of things: create a genuine cultural instant every year. A day on which everybody on the net looks to be talking about the same thing. So why doesn't Netflix offer a look backbone at all the shows you binge-watched this year? Where's YouTube's report on all the bunny holes you went earnest into? Could Twitter tell you about your favorite accounts, most viral tweets, and the person you thirstily reply to most often? Which of my Slack posts got the most party parrots? A few operators joked about Spotify Enveloped being just a "data group but make it cool." But it's clear that Covered is the kind of data usage people genuinely enjoy.

When does Spotify Wrapped Come Out doesn't include any listening Data from the last Two Months of the Year?
There are similar things, like the unofficial Instagram Top Nine tool or Apple Music. Not many, however, and none as good or as general as Wrapped.
Part of it undoubtedly focuses. Apple, Amazon, and YouTube all have music and acoustic separations, but Spotify, music, and audio are its entire corporate. "Spotify controls the conversation, not just because it's the largest, but also the most adept in this respect," Nelson said.
Wrapped also gets better as Spotify gets shrewder. This year's offering includes "Audio Aura," which describes the vibes of your music using colors and moods. And a reflex movie soundtrack to your life based on your attending habits. Is it silly? Yep. It's also more signal of how well Spotify has come to understand. The audio on its stage and all the tools that come with it. Spotify has long talked about wanting to appreciate audio like it does software and landscapes like Wrapped are what that allows.
This isn't essentially an easy thing to get right. For example: Recollect a few years ago, when Facebook's Year in Review feature showed many people photos and posts they'd instead not confront again? Doing rather like this. Where it's not just "your most popular stuff". or rather similar but an actual dive into what matters to users. Takes real thought, care, and a deep understanding of happiness itself. In that sense, Spotify power has it easy with audio. But either way, it's much closer than anybody else to getting it right.
Notwithstanding all the hype from its operators. Spotify's stock tanked nearly 6% on Wednesday final at around $225 per share after initial at $238. Maybe not everybody's excited to be a Taylor Swift superfan.
Conclusion
Spotify expects to reveal its wrap-up of the musical year in early December. But is keeping its cards chest about the release date. Currently, all its website says  'Wrappes coming.
Last year, Spotify Wrapped its release on December 1. In 2019 it releases on December 2; the year before, the reveal date was December 5. The round-up of people's Spotify year is based on users' musical habits, so as we approach the end of the month. The data collection will come to an end, meaning only one thing. The Spotify Wrapped release date will not be far behind.
Also Read: Starz. Com/Activate– Introducing, Various Device, And More
Related posts